When Lite Dentistry premiered at the GNYDM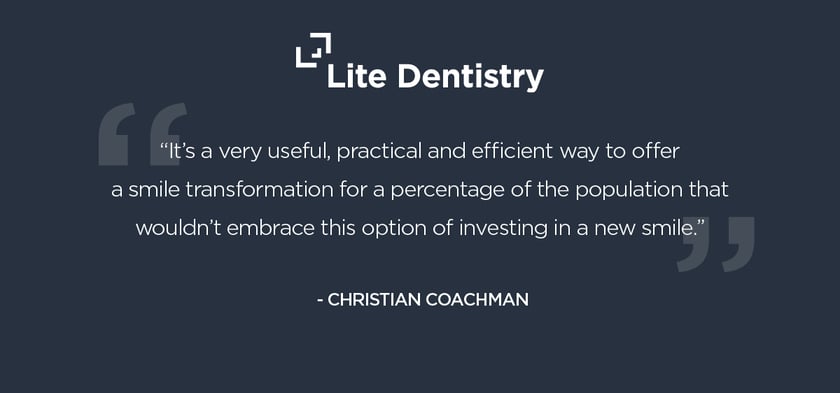 On 2 December 2019, Digital Smile Design, in association with Align Technology, was proud to attend the 96th edition of the Greater New York Dental Meeting to present the new concept of Lite Dentistry to a full house.
Watch here to get a behind-the-scenes look at the run-up to the Lite Dentistry presentation: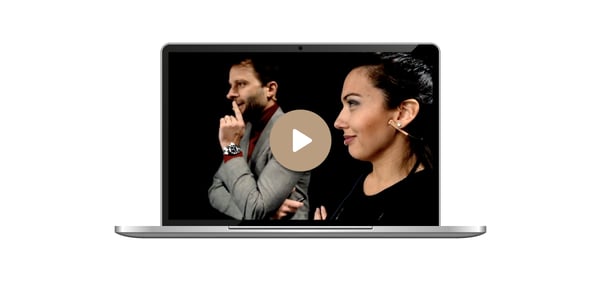 What happened at the event?
At this event, held in the Jacob K. Javits Convention Center in New York, DSD Founder and CEO Christian Coachman was joined on stage by Dr Karla Soto and Ralph Georg to explain what Lite Dentistry is and how it can benefit both clinicians and patients by allowing dentists to deliver beautiful, confident smiles in a cost-efficient, time-efficient and effective way that will convince patients of the value of investing in their smile. As well as explaining the concepts to a full audience, they also performed a live on-stage patient procedure to demonstrate the techniques used and show how Lite Dentistry can transform patient lives. Christian explained how they felt as the presentation drew nearer: "Usually I don't get tense before a lecture but I can tell you that this time there's a little bit of tension here. We are doing a live patient demonstration on stage and hopefully in one and a half hours we're going to have a new complete smile and a very happy patient, utilizing the Lite Dentistry concept -- the combination of easy aligners and easy Direct composite."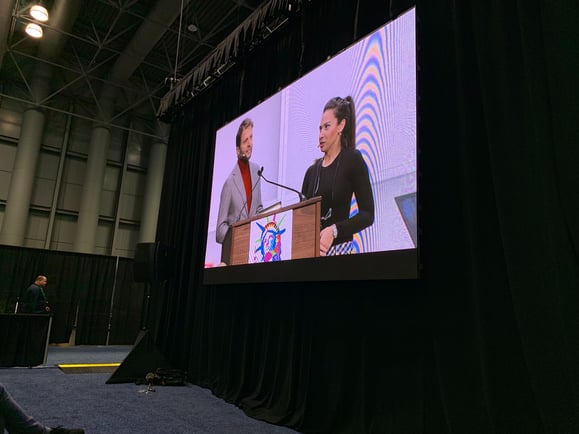 Dr Karla Soto is a DSD Key Opinion Leader and Align Technology Faculty member who has presented about the Align Technology and Digital Smile Design collaboration all over the world. She is passionate about creating healthy and beautiful smiles for her patients and practices in cosmetic, implant and general dentistry.
It's time to show the value of Lite Dentistry
This event was important platform to demonstrate Lite Dentistry and how it can transform case acceptance at dental clinics; it allows dentists to reach a greater audience with a solution which defies patient perception in terms of time investment, complexity and cost. Christian Coachman explains: "I believe that getting this concept out and sharing this idea with people, with doctors in general, is something that excites us because it's a very useful, practical and efficient way to offer a smile transformation for a percentage of the population that wouldn't embrace this option of investing in a new smile. So, through technology, artificial intelligence, and a very minimally invasive process, we combine the best in terms of digital orthodontics and digital restorative solutions.".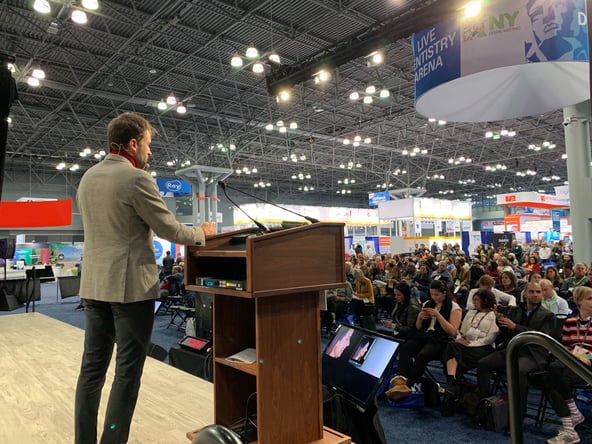 Lite Dentistry: explained
Put simply, Lite Dentistry is a restorative esthetic solution which combines two straightforward procedures -- Invisalign Go teeth straightening and DSD Direct composite bonding -- into one powerful package which is quick, simple and efficient to implement in your practice.
By bringing together easy tooth movement and easy restorations, you can sell these treatments to patients as one simple solution; there is no need for them to choose between straightening their teeth or having restorative work, as they might have done in the past. With Lite Dentistry, you are able to reach out to patients who have always thought that restorative treatments are costly, time consuming and uncomfortable, showing them that achieving the smile of their dreams is much easier than they thought.

Lite Dentistry uses the advanced technology of the Invisalign Go straightening method to deliver precise and predictable straighter smiles that patients want in just 20 weeks or less. Then, with the DSD Direct composite bonding, you apply the injectable composite through a mould to make the process even more accurate for you and more comfortable for your patient. Thanks to Digital Smile Design planning technology, you also guarantee your patient a smile which is in harmony with their facial features.

By delivering this smile transformation for your patient, you not only give them a life-changing new smile, you allow them to test drive their new teeth and decide whether to ultimately invest in a more permanent option in the future. You can find out more in the December 2019 issue of the Digital Smile Design DSD'r magazine
Master the Lite Dentistry method

Are you interested in learning how Lite Dentistry could help you to increase case acceptance at your clinic and deliver more beautiful, confident smiles to patients who might not otherwise have embraced dental treatment?
You will learn all about fast and effective esthetic restorative procedures and how to show your patients that they can achieve a beautiful smile without time-consuming and uncomfortable treatment. You will also get the hands-on training you need in DSD Direct composite in order to start delivering this for your patients in your own clinic.
BONUS: Access Christian Coachman's Lite Dentistry presentation slides

If you didn't get to attend the Lite Dentistry presentation at the GNYDM, you can access ALL the slides here free of charge. Simply register your email address to view the content!