DSD test drives the new iTero Element Plus Series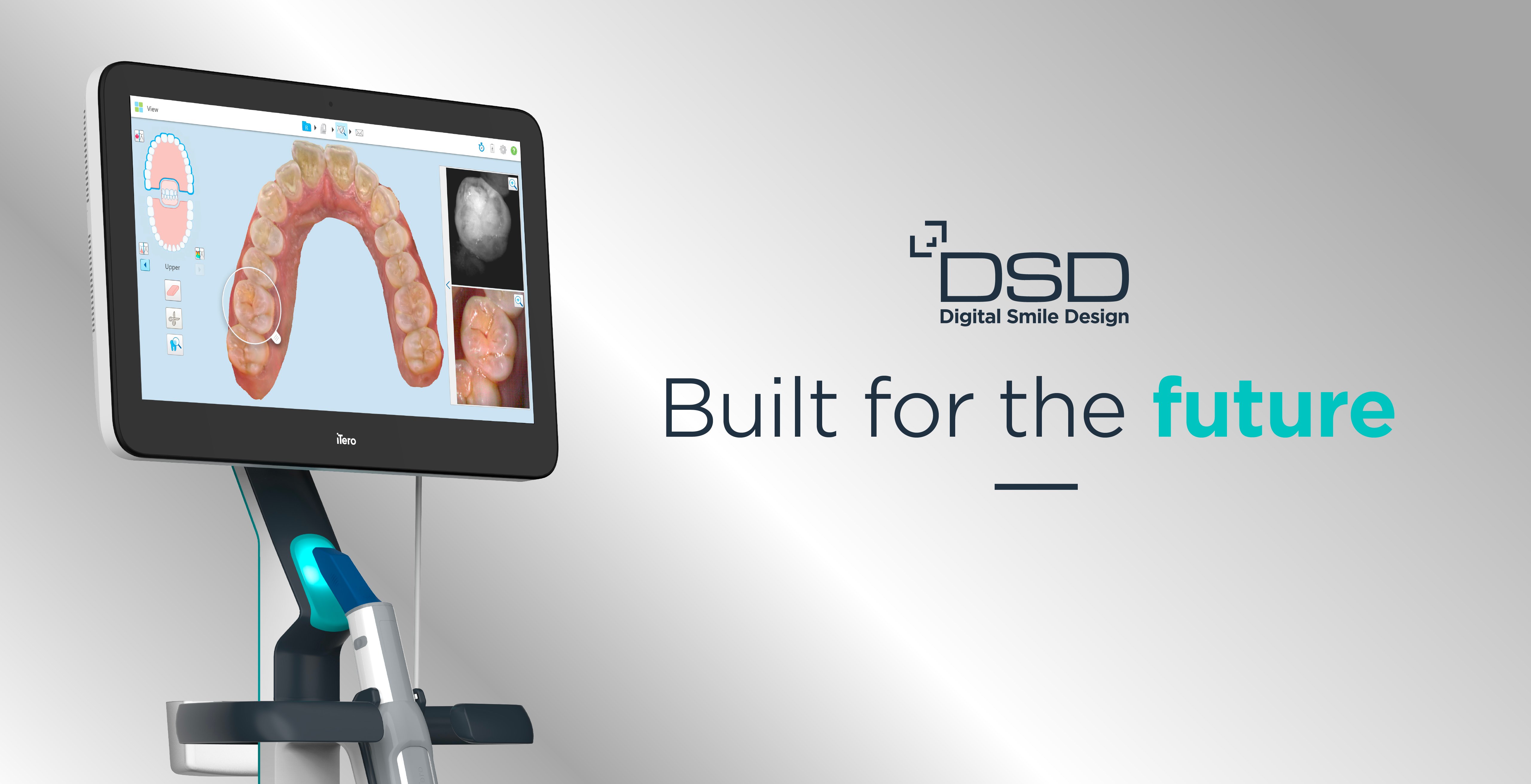 In March 2021, DSD Founder and CEO, Christian Coachman was invited to preview the brand-new iTero Element Plus Series of intraoral scanners, the latest innovation by Align Technology, at DSD Headquarters in Madrid. His conclusion? "Hopefully, very soon, you'll have one of these beauties close to you chairside to improve your dentistry and change your patients' experiences," he enthused.
With a vital role to play in any digital dental clinic, Christian believes iTero Element scanners are a worthwhile investment for any modern dental clinic when it comes to comprehensive orthodontic, restorative and implant workflows, as well as patient experience and biosafety protocols.
And as the newest member of the suite of iTero intraoral scanners, the iTero Element Plus Series builds on the success of the current iTero Element portfolio with new capabilities designed to enhance practice productivity and provide a seamless patient experience through the very latest in digital scanning capability.
Examining the new model first hand, Christian's attention was drawn in particular to its updated design, its potent processing power and its readiness to incorporate future developments.

Ergonomic design
"The design is more modern, cleaner, easier to handle, and more ergonomic. The whole machine is slightly slimmer than the previous one," Christian concluded.
A new feature of the iTero Element Plus Series is the ergonomic design which aims to conform to you and the way you work in your practice. In addition to an optimized footprint and height, the new series features wider viewing angles that are designed to improve your patient's experience in the chair.
And, with the iTero Element Plus family of scanners available in mobile configuration, clinicians can also take advantage of a medical-grade, compact and portable scanner to improve mobility and practice integration.

Cutting-edge processing power
Christian continued: "iTero Element Plus Series scanners are the most powerful scanners that iTero has created to date. Their processing is also better." iTero states that the iTero Element Plus scanners have 20% faster processing than the iTero Element 2 scanner and iTero Element 5D imaging system and 37% more than the iTero Element scanner.
Notable characteristics of the new iTero Element Plus Series include the most up-to-date computing power, as well as high-definition images on screen, the high-definition intraoral camera and an enhanced brightness and visualization.
In addition, like the iTero Element 5D imaging system before it, the iTero Element 5D Plus* scanner is equipped with cutting-edge Near-Infrared Technology (NIRI) to aid in the detection of interproximal caries.

Being future ready
"I think the most important thing is that it's built for the future. Not only is it great now, but it will be ready to embed all the newly launched features that will come over the next few years."
Keeping one eye on the future is vital for a dental clinic to continue to grow and thrive. The iTero Element Plus portfolio of scanners offers a simplified upgrade path which aims to support clinicians as they expand and enhance the quality of care they are able to offer for patients.
Christian expands: "With this new Plus technology, we're going to see something completely different happening over the next decade in dentistry: we're finally going to see digital dentistry becoming the new normal. That's how I see this technology – becoming so easy to use, efficient and automated. The pipeline looks amazing – not only what we have today looks amazing, but also in the near future since this machine is ready for these new features and we're going to start benefiting from all the things that are about to be released as well. It's really great to see that this is a machine that's looking into the future and helping us to incorporate all these future benefits.
You're going to start seeing how the whole workflow - the dynamic workflow, the easy-to-use workflow, the speed - will make you look so cool and so good in front of your patient."
To calculate the investment and return of an intraoral scanner in your own clinic, iTero has created a simple online tool accessible to dental clinic owners around the world. Enter your unique metrics to determine how soon your scanner will pay for itself - read more here
To find out more about the new series of intraoral scanning systems and how it could support you and your vision for your dental clinic, explore all the new capabilities of the iTero Element Plus Series here.
Want to take a closer look at the iTero Element Plus scanner? Watch here
*Does not include iTero Element 5D Plus Lite or iTero Element 2 Plus
This content was created in collaboration with Align Technology®