How the Invisalign® DSD integration improves my dentistry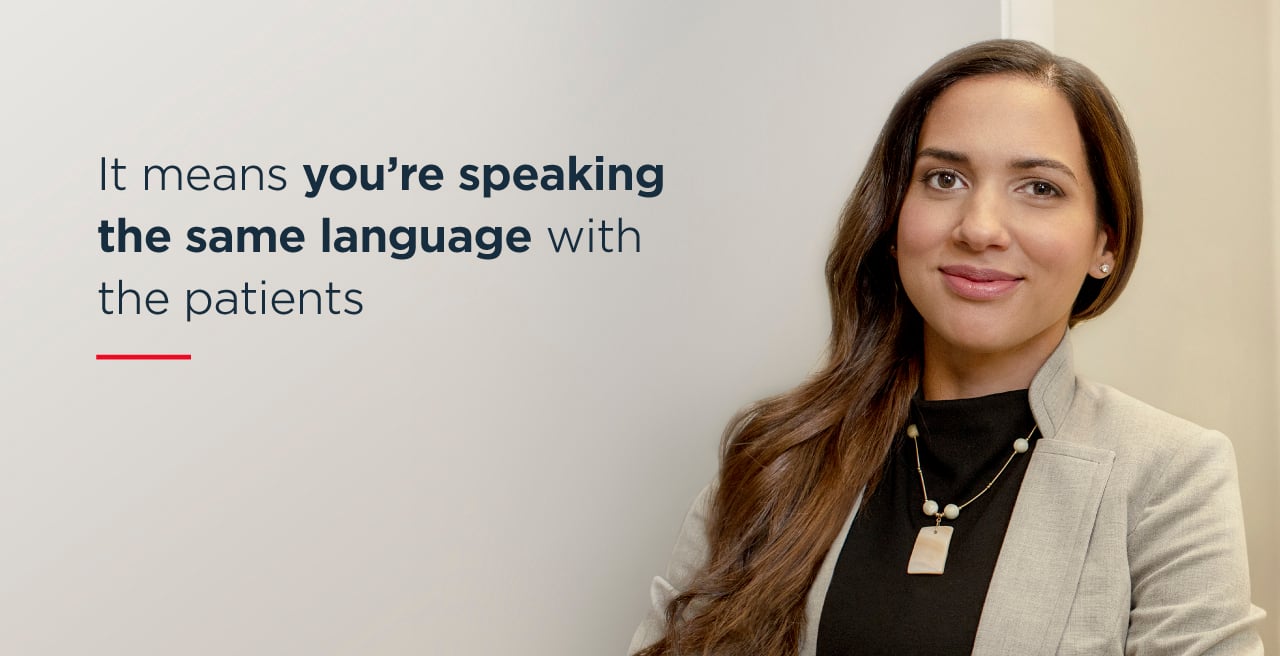 Modern dentists can now join an elite club of Invisalign® providers who are planning cases using ClinCheck® Pro Desktop software and DSD – all in one place. What does this mean for dentists? It means aligning teeth no longer in isolation, but in harmony with faces. With the integration of ClinCheck Pro Desktop software and DSD, a phase inside the software now simulates every orthodontic movement both in the models and in the face in 3D. In addition, the DSD Smile Design project is now included in the software, allowing the visualization of the movement depending on the smile design – not just orthodontics, but restorative too.
At DSD, we are always proud to share the work of DSD dentists who are embracing and implementing our concepts to transform the lives of their patients and skyrocket results in their own clinics. Much respected DSD Key Opinion Leader and Invisalign Global Faculty member, Dr Karla Soto, explained the benefits of the DSD-Invisalign® integration in her own clinical practice in a video, examining the features that are now available and how they can alter the way modern dentists work. "I think it's really exciting that we're able to practice digital dentistry, and using DSD and ClinCheck together will give you much more predictable results. It means you're speaking the same language with the patients. You are able to deliver on your promise, which to me is the most important part," Karla says.


About Dr Karla Soto
Karla is passionate about creating healthy and beautiful smiles for her patients through a combination of art, technology and skill. Having grown up around dentists and dental offices as a child – both her grandfather and mother were dentists – she began her own path in the industry after graduating in 2006 from the University of Maryland. She then also completed further intensive study at the Baltimore VA Hospital. She is a member of many professional groups including the Invisalign Global Faculty and American Academy of Clear Aligners.

Getting Started
"It's been super exciting to be able to see things in a different way, not only with the DSD philosophy, but now not moving teeth lost in space, we have the face as a framework, as a guide," Karla explains, adding that the integration enables facially-generated orthodontics. While the DSD-Invisalign integration is still in beta mode, it is available to any dentist who has completed a DSD Residency and is also an Invisalign® provider.
The First Step
For Karla, it has been an invaluable experience learning to master the new tools available to her through the integration. Once a case is submitted to the DSD Planning Center, she receives a presentation that contains both design and orthodontic information. "This presentation includes all the details they need about the measurements of the teeth, how these are related to the patient's facial features, and the position of the teeth compared to the ideal end result — to see exactly where the discrepancies are." she explains.
The Test Drive
Karla believes nothing comes close to the communication platform created by the DSD Test Drive, in which the patient tries a mock-up of their new smile in their own mouth. She sees this step as a powerful one in the patient's journey, a fun process in which she goes through the photos with her patient, explaining the changes which will be made to their smile. "It's really useful to be able to walk a patient through all the options in this manner; to show them what's going on with their suggested smile design and the measurements that were taken for the ideal smile. And then to show them how their teeth would look once alignment has been done with some restorations," she explains.

"It's always important to understand that there are a few limitations to a mock-up, as it cannot show the final result if any additional contouring is required, for example. But it's very powerful to be able to show a patient, because it's a big, big change and patients respond to it in a powerful way," she continues.

New features and tools
Once a case is submitted to Invisalign, Karla uses the software and the tools available through the DSD Invisalign® integration such as Virtual Smile and Digital Smile Design. The Virtual Smile functionality is where we see the correlation of ClinCheck Pro Desktop software with the patient's facial features, allowing dentists to make movements while understanding their relationship to the specific patient's face.
"The Virtual Smile is a dream come true because it allows me to see a ClinCheck treatment plan with the patient's face, although I only use it in specific cases," she says.
The Digital Smile Design tab is Karla's favorite because "once you've designed everything, and you know where everything belongs based on the facial features, the lip dynamics, everything that we've studied, now that you have all of those perfect measurements you can correlate that file with the ClinCheck treatment plan," she explains.
The Digital Smile Design blue overlay indicates both where the teeth will be and what they will look like after the restorations, providing a roadmap for treatment directly on the ClinCheck Pro Desktop software. "I get a blue overlay of where the teeth belong when they're in that perfect space; not only where they belong, but what they will look like with the restorations. That's incredibly helpful when you're trying to develop a case that incorporates alignment and restorative treatment; it means you don't have to be measuring pictures, and then going back through your ClinCheck treatment plan afterwards," she comments.
In summary, for Karla it's not just the incorporated DSD planning that is the most noteworthy aspect of this collaboration, but "the combination of DSD and the ClinCheck Pro Desktop software enables dentists to deliver better and more conservative treatment with more predictable results".
If you are yet to experience this integration for yourself and want more information about how to use these tools and features in your own cases, don't miss Karla's full video. You can watch it here.
If Karla has inspired you to learn how to take your own clinic to the next level with DSD and smile-planning technology, start your journey with access to our full range of educational content on our brand-new video learning platform, WatchDSD.

What do you need to know about the DSD-Invisalign integration?
The DSD-Invisalign integration is in beta mode
It's available to any dentist who has completed a DSD Residency and is also an Invisalign provider
The Virtual Smile shows a ClinCheck plan with a patient's face
The Digital Smile Design tab in ClinCheck Pro Desktop software shows the smile design treatment roadmap

This article was created in partnership with Align Technology: