49 reasons why DSD Residency 1 is your best investment in dental education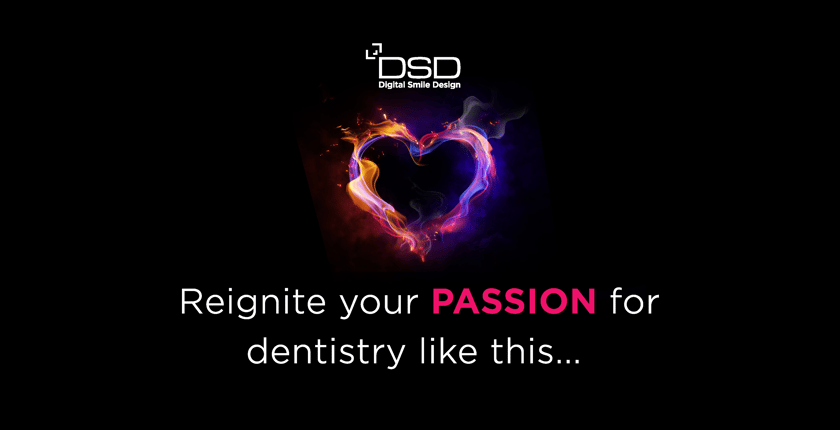 Over the years, our flagship DSD Residency 1 course has united like-minded clinicians worldwide who share a dream of dentistry being more than a job that pays the bills. Based on participant feedback, this career-refreshing course sees dentists returning to their clinics with a reignited passion for the profession, a renewed sense of pride and a different perspective on clinical performance.
Delivering the most up-to-date know-how in clinical solutions, smile design and treatment planning, this course is the recommended starting point with Digital Smile Design and the best way to master the concepts that will help you transform the way you see dentistry and the experience you offer your patients on a daily basis.
But what exactly about DSD Residency 1 makes it the undeniable BEST way to reinvigorate your dental career in 2021?
Christian Coachman, DSD Founder and CEO, has 49 reasons why DSD Residency 1 should be your dental education course of choice this year. Find out what they are here👇 👇
49 reasons why you need to attend DSD Residency 1 in 2021...

Reason #1: To understand the difference between being great and being perceived as great
Reason #2: To 'wow' your patients and transform them into fans
Reason #3: To make dentistry more meaningful to you...
Reason #4: ...and make you more meaningful to your patient
Reason #5: To understand the future of dentistry...
Reason #6: ...and be ready for the future!
Reason #7: To become the 'quarterback' of your team
Reason #8: To empower your team
Reason #9: To understand where your bottlenecks are...
Reason #10: ...and to develop the solutions for these bottlenecks
Reason #11: To deliver more natural and beautiful smiles – with less stress
Reason #12: To make fewer mistakes
Reason #13: To reduce your processes
Reason #14: To improve decision-making
Reason #15: To take your treatment planning to the next level
Reason #16: To understand the disruption that we are living in
Reason #17: To enjoy the changing landscape….
Reason #18: ...and to always be one step ahead
Reason #19: To differentiate yourself
Reason #20: To benefit from the first-mover advantage
Reason #21: To gain a sustainable, competitive advantage
Reason #22: To learn better and faster
Reason #23: To reignite your passion for your profession
Reason #24: To renew your pride for your profession
Reason #25: To improve your performance in your profession
Reason #26: To become the best version of yourself
Reason #27: To improve your financial resilience
Reason #28: To master digital
Reason #29: To imagine your dream office and create a plan to get you there
Reason #30: To compare the old and the new way
Reason #31: To improve the patient experience
Reason #32: To select better technologies
Reason #33: To combine efficiency and differentiation…
Reason #34: ...and performance and experience
Reason #35: To be confident, but humble
Reason #36: To be ambitious, but generous
Reason #37: To have a lifestyle-oriented business
Reason #38: To understand orofacial principles
Reason #39: To become a better SMILE DESIGNER
Reason #40: To become a better SMILE ARTIST
Reason #41: To become a better SMILE ARCHITECT
Reason #42: To better integrate esthetics...
Reason #43: ...and function with digital
Reason #44: To do more of the dentistry you love
Reason #45: To move from everyday dentistry into life-changing dentistry
Reason #46: To improve smile design with digital, improve ortho with digital, and improve perio and implants with digital
Reason #47: To improve restorative with digital, and improve function with digital
Reason #48: To become a great storyteller about all of the reasons above
Reason #49: And finally, to clarify your purpose, polish your plan... and immediately jump into action!

Ready to get started? Find your DSD Residency 1 course for 2021

DSD learning just got even easier! We're thrilled to announce that in addition to our DSD Residency 1 Livestream program, in-person DSD Residency 1 courses are back in 2021 – with a number of courses scheduled in outstanding locations like Madrid, Miami and Los Angeles.
If you're ready to experience the best that DSD Residency 1 has to offer, book your place to take advantage of not just the 49 official benefits of this flagship course... but a whole host of extras besides. By joining us in the location of your choice this year, you'll have the chance to network and connect with like-minded professionals in person, hang out with Christian Coachman and the DSD team, and get some face time with inspirational DSD Masters who are already implementing the DSD ideas with great success in their own clinics. Change the scenery, step out of your routine and comfort zone for a few days and get the full DSD learning experience and professional inspiration in these career-enhancing concepts.
If you're not in a position to travel yet though, don't worry. The next edition of our popular online DSD Residency 1 Livestream program, which we've streamed live over the last year, will also be back this summer. And starting on 30 August 2021, we'll be hosting three staggered 10-week courses to suit different time zones! Take a look and choose the DSD Residency 1 Livestream course that best suits your schedule.

Find out more about DSD Residency 1 and book your seat

Want in?