Why we love Emotional Presentations (and your patients do too!)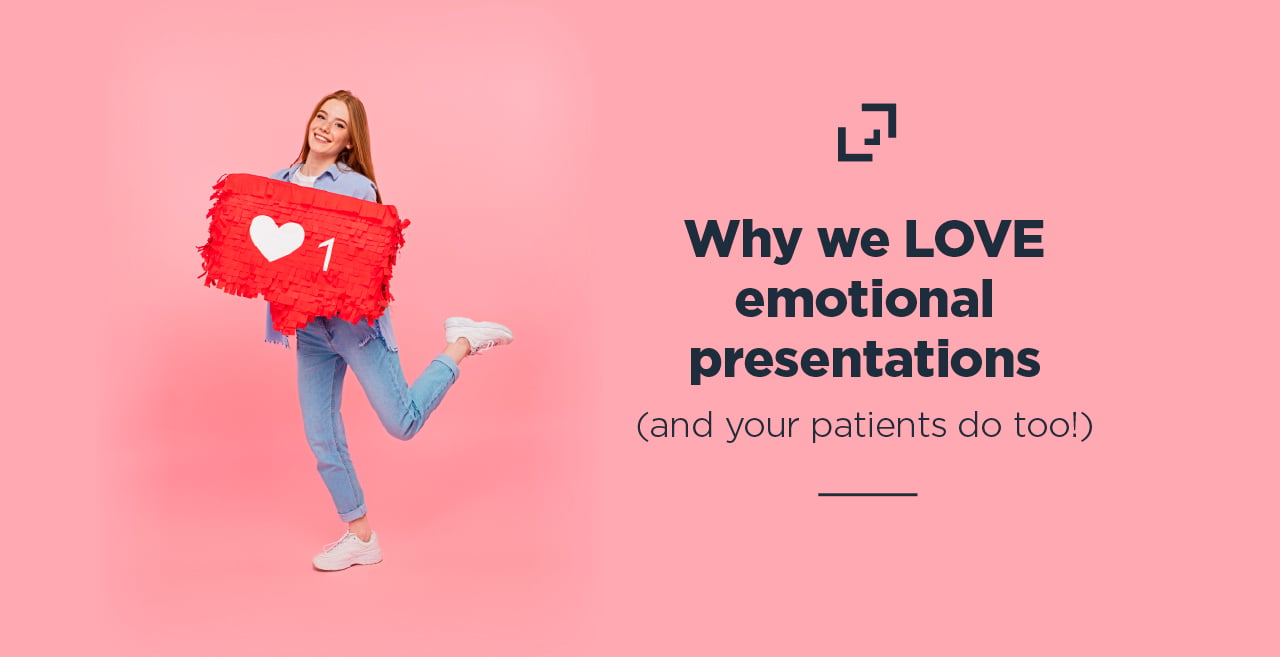 The motivational mock up is a hallmark of the Digital Smile Design philosophy that has fundamentally changed dentistry. Now, like never before, patients are able to see, feel and experience the life-changing impact of their new smile, before the dentist gets to work in their mouth.
This is a powerful appointment and a crucial step in the DSD process that not only transforms the patient emotional experience, but can dramatically increase case acceptance. When approached in the right way, it has the power to transform your patients' perception of dentistry and demonstrate your value in their eyes.
But to truly harness the power of the mock up, it's not enough to simply take a few photos of the patient 'wearing' their new smile. Instead, we must become facilitators of an incredible emotional experience. First, we produce technically accurate and artistic portraits that capture the life-changing impact of their new smile, involving the patient and making sure they have fun with the process. Then, we present these photos in a way that gets our patient excited and enthusiastic about the end result!
One of the most common roadblocks to case acceptance is failing to treat this process with the emotion it deserves. But why is it so important to provide an emotional experience for patients?
Why is emotion fundamental in the mock up appointment?
👉 Because it's not just great results patients want, as dentists we can offer them a great experience on the way there. Through our innovative mock up, the experience we create can surprise them, excite them and get them emotionally invested in their new smile before treatment even begins – but only if we treat the process with emotion.

👉 Because often, patients view dental treatment as boring, time-consuming and even uncomfortable. It's something they put off or dread doing. By providing an experience that gets them emotionally involved in the process, we make treatment fun.

👉 Because many patients won't fully appreciate the impact of a new smile until they see it with their own eyes… and this is a life-changing moment that we want to help them remember. They smile, they laugh and they cry happy tears in disbelief, and we'll be right there enjoying every moment with them!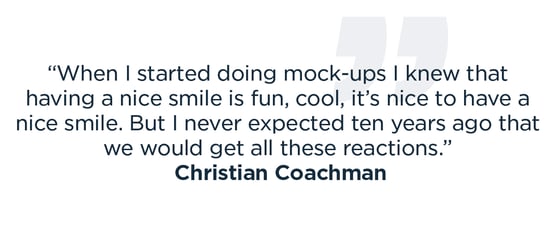 The benefits of the motivational mock up appointment aren't all for the patient though. As the dentist, you also have the chance to build better and closer relationships with your patients when they see what you can deliver for them. The mock up appointment is also a powerful way to develop a greater understanding of the process and convince your staff about the value of DSD. In Residency 1, Christian recalls an example of when DSD Key Opinion Leader Dr Karla Soto did one of her first mock ups when implementing DSD in her practice: "I was going to explain the importance of DSD to my staff and suddenly they were all in the room seeing the patient's reaction and I didn't have to say a word. They were like: 'Can we do this with everybody?'"
Finally, providing this experience for your patients is a powerful added value which can dramatically increase case acceptance.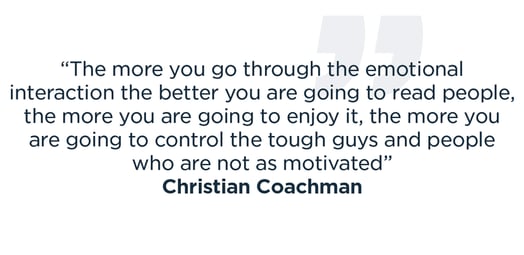 How can you increase the emotional impact of your mock up appointments? Christian Coachman explains...


1. Get your team invested

"To make this happen you need to have your staff on board. This is the number one priority."
The process only works when the entire team is as excited about the process as you are, creating a seamless experience for your patients.
2. Keep up momentum

"The second appointment journey is all about keeping up momentum and organizing a sequence of events to create maximum impact".
For the greatest success, Christian suggests really practicing this second consultation with your staff to ensure that you know what you're doing at every step of the process.
3. Create a connection

"Let the patient enjoy the moment."
Show your patient their new smile, let them react and adapt your behaviour to their reaction. Give them the time to enjoy the moment and appreciate the life-changing impact of their smile transformation.


4. Let them take the excitement home

"We need to provide information and translate the excitement of that day home. So we give them a booklet of the whole photography session – the best photos and videos from the mock up. Many patients say 'Can I go home with the mock up, I need to show my mum, my wife, they need to decide with me."

Master the Smile Test Drive and Emotional Presentation
Are you ready to improve the emotional quality of your appointments, your photos and your presentations? Our brand-new DSD Sprint course, Smile Test Drive and Emotional Presentation [#17] is the dedicated training that will help you to impress and delight your patients and increase case acceptance in your clinic.
Invest just two weeks of your time to learn these important skills for patient experience and case acceptance
Learn through a combination of on-demand and livestreamed online sessions
Benefit from the support of experienced DSD trainers
Complete a final project to put your knowledge to the test
Want in?
Find out more and book your place for the Smile Test Drive and Emotional Presentation [#17] DSD Sprint.