9 undeniable reasons to LOVE being a DSD Clinic in 2020 (and beyond)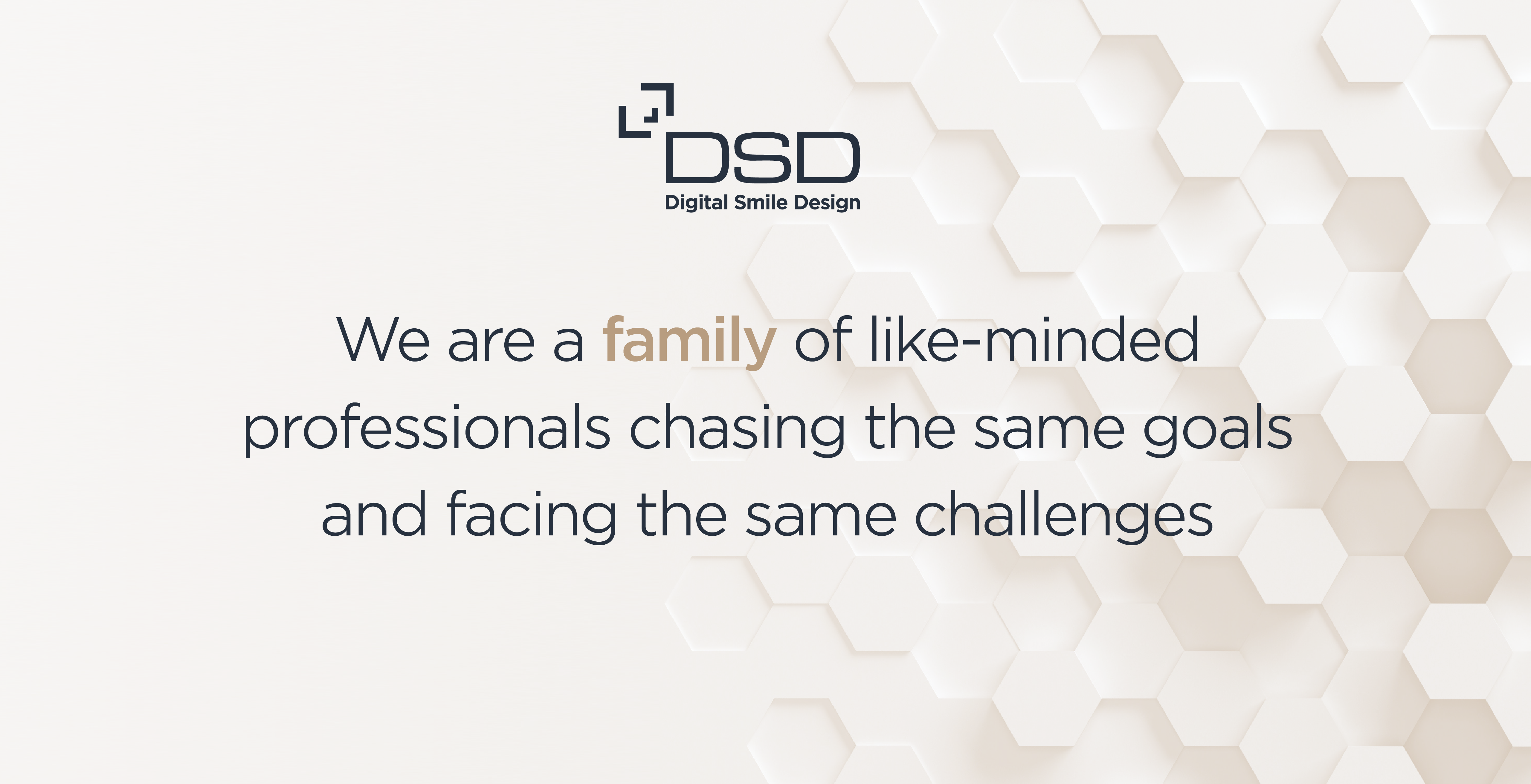 Our DSD Clinics hold a special status in our community. Home to pioneering dentists who have implemented the DSD techniques and protocols with enormous success, they're synonymous with exceptional patient care and treatment. They are smile rehabilitation clinics.
But what exactly is there to love about being a DSD Clinic and what is involved in the journey? Here are just 9 reasons you may not have known...


1. Because DSD Clinics are KNOWN as the gold standard in DSD
Digital Smile Design can help you future-proof your business by showing you how to design, plan, present, perform and promote better dentistry – and DSD Clinics are top-level providers of this approach.
Since being the best of the best takes time, becoming a DSD Clinic involves completing an intense but rewarding training process which evaluates not only your skill with and implementation of DSD and digital workflows, but also your facilities, technology, team and the concierge service you offer for patients.
Not every clinic will make it to DSD Clinic status, so your DSD certified badge is proof of your expert level of implementation.

2. Because being a DSD Clinic will never be just 'the norm'
DSD is a company made by pioneers, for pioneers. Though our network continues to grow, we want to make sure you always benefit from this one-of-a-kind status that sets you apart. That's why we make sure that every DSD Clinic has an area of exclusivity to continue to be unique in their location. And the best news? There are more than enough patients out there who deserve a better smile and who will love the experience at a DSD Clinic.

3. Because you don't sacrifice your own identity
Joining the network of DSD Clinics doesn't mean giving up who you are. Our clinics are in different locations, with different specialisms and different types of patients; instead of abandoning their unique identity when they become a DSD Clinic, they become more unique by joining their own branding with that of Digital Smile Design.
One example of this is Helmi's Dental Care in Leidschendam, Netherlands which was totally redesigned by owner Dr Saghi Helmi and Pouyan Mehdizadeh, Director of House of Amud, in a new style that incorporates the DSD brand with her own clinic identity.
While you'll have many things in common with the other clinics in our network, you'll never lose your individuality. The DSD brand is simply there to amplify your unique brand and your passion as a clinician – these ultimately define you and are what attract patients to you.

4. Because you become part of a global network
DSD Clinic status isn't limited to practices in one country – or even one continent. Our DSD Clinics span the globe – from Canada to Australia, from Europe to China. And when you join the network, you gain an instant connection with all of them.
Another advantage of the global network is that patients get the best care wherever they travel. If you are a clinic owner in Houston and your patient is vacationing in Sydney or Europe and a veneer pops off or they have any other dental emergency, you don't have to personally know dentists in every city or ask for favors. If there's a DSD Clinic there, you know your patient is going to be taken care of as well as in your own clinic.

5. Because DSD Clinics aren't rivals, they're partners
However large our network grows, we are always a family of like-minded professionals chasing the same goals and facing the same challenges. In fact, our DSD Clinic owners often say that this connection with dentists worldwide is one of the biggest benefits of joining the network.
DSD Clinics learn together, grow together, and inspire each other to be the best they can be. As well as our DSD Clinics Whatsapp group and dedicated channel on our social networking platform, Evolving Clinician, we also come together in monthly webinars to develop the best strategies and continue to exceed patient expectations, and get together at in-person meet-ups such as the DSD Masters Meeting.


"We live in worlds that are our own little offices, so to have that connection with other dentists from around the world is very nice. And it is very interesting to see how clinics in different countries do dentistry," - Dr Sheena Sood, Ironwood Dental Care

6. Because you gain the support of an entire team
Once you achieve clinic status, our comprehensive support system truly comes into play. Through the Consultancy process we become acquainted with your business inside and out and understand your business growth areas, so we know exactly where you are coming from and where you want to go. When you become part of our network, you also gain an all-access pass to our team of smile design and marketing experts: a concierge service for personalized support, speedy communication and access to the right people when you need it.
And this year, as the world felt the impact of Covid-19, we were glad to do whatever we could to help our clinics weather the storm.
"DSD has written the book about how to step up and truly lead during a time of crisis when everyone else was losing their heads and looking out for themselves. The coffee breaks with Coachman, Co Grows and just being there accessible and not disappearing like other companies when we needed something has allowed us as Clinics to bounce back and be resilient more than we thought we could, to be ready and to take advantage of a new world of opportunities to really do our best for our patients and show how dentistry is essential to peoples' lives. So thank you all DSD team, you guys rock 😍. Took this picture today after completing my 6th DSD case data gathering in the last two days to send to the PC. We closed them during some virtual consults over lock down and have more in tomorrow. It's great to be back thank God and could not have done it without you! 🙏🏼🙏🏼❤️❤️❤️"

- Dr Jameel Gardee, Glasgow Smile Clinic
"It's all that pressing play when everyone else was pressing pause that we did which means we're now flat out! No time to stop and say hi 😂In all seriousness the immense work that the team at DSD did, and the support of the community of clinics, during the shutdown was incredible. It has meant that when we all were ready to press the start button, it was on like kong. So thank you DSD, and thank you clinics. The daily inspiration and motivation, sense of community and purpose helped us all get through, and continue to get through, these unprecedented times. Can't wait for the DSD party!! 🍻🕺"

- Dr Alistair Graham, Mona Vale Dental

7. Because we show DSD Clinics how to see (and communicate) their value
As a digital dentist, there are many things that you do on a daily basis to improve your patients' oral health and experience. These are the higher level offerings that set you apart from your competitors. But when they're second nature to you, do you actually stop to let your patients know about them?
Digital Smile Design helps the DSD Clinic network show patients the real value of the exceptional treatment and care they provide. They have exclusive access to purpose-built digital content and stories which help patients see how their entire treatment experience can be upgraded– from previewing their new smile, to receiving a smile design driven by THEIR facial features, to guided dentistry and digital technology.
This ultimately leads to increased case acceptance, more patient satisfaction, and better patient-dentist relationships.

8. Because DSD Clinics access the DSD Planning Center and DSD Lab
DSD Clinics harness interdisciplinary expertise, collective intelligence and artificial intelligence by working closely with the DSD Planning Center to improve their decision-making process. Dr Sheena Sood offers her 10 top tips for making the most of the DSD Planning Center.
And what's more, DSD Clinics get full exclusive access to the DSD Lab – the first and only Dental Lab to manufacture all devices using 3D software, printing and milling technology.


9. Because patients benefit from treatment at DSD Clinics!
As clinicians, our ultimate goal is to deliver treatment which improves our patients' health and their smiles. As a certified DSD Clinic, the entire clinic experience comes together as a whole to provide the very best for your patients:
The digital-first approach facilitates more in-depth diagnostics, comprehensive treatment planning and predictable results
The DSD Clinic ambience creates a unique space where you can deliver quality dentistry in the most comfortable way possible for patients
The skill, knowledge, expertise, and passion of the team enables you to deliver outstanding clinical results and personalized service all in one


"Yesterday was the delivery day for my patient. In the past it has been one of the most stressful days for me as a clinician. I think one of the greatest things that DSD has created for me and my patients is eliminating variance and uncertainty in the restorative process. From the beginning of the planning process we were able to see the finish line! Thank you DSD for a better way of life with fewer grey hairs!"

Dr John Assey, Assey Dental Associates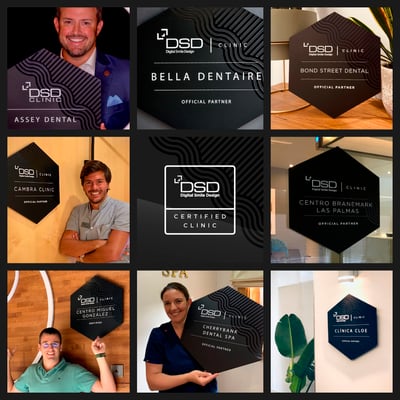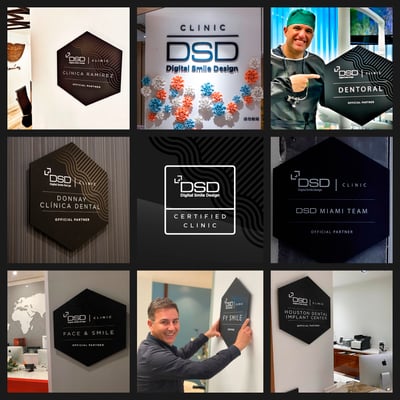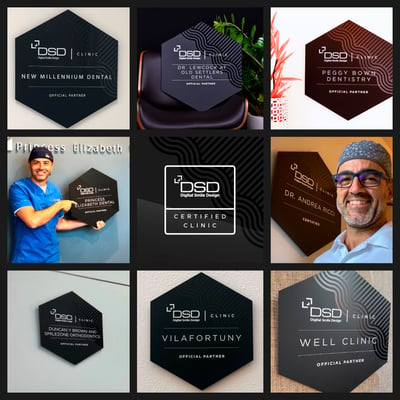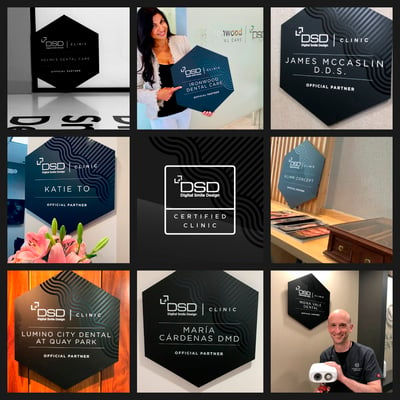 Want to find out how smart clinics fast-track their DSD implementation with our DSD Consultancy program? Learn more about how this training solution could set you up for success: